Katrina and Jon celebrated the most perfect Broadway Hotel Wedding this July! Their beautiful day was set at The Roof, an amazing venue in Columbia Missouri! They also used the lovely Bridal Suite at the hotel to start the day!
Katrina and Jon saw each other for the first time in their own backyard, such a sentimental place to have your first look on your wedding day! Then they brought out their classic Desoto which even fit their wedding color palette! We captured so many beautiful portraits and then headed back to The Broadway Hotel for their ceremony on The Roof!
The ceremony was lovely, set just a few hours before sunset! The Reception was also held on The Roof with a live band and beautiful toasts at sunset! Katrina and Jon celebrated such an amazing day together and we just loved capturing every moment!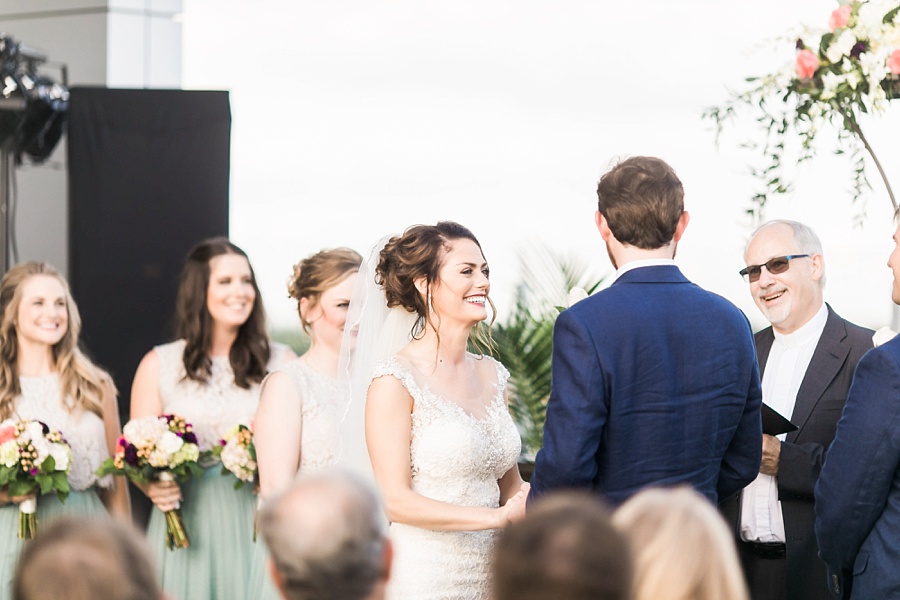 © Catherine Rhodes Photography 2017 | The Broadway Hotel Wedding | Missouri Wedding Photographer