Oh we absolutely loved every minute of Katie and Patrick's Intimate Lakeside Montana Wedding this Fall! Montana is truly a beautiful state, and one that I was so excited to explore for this amazing wedding! Set back in the mountains down a long unkept road, you'll find the most beautiful lake with just a handful of cabins along either side! Katie's Great Grandfather settled here years and years ago and built a beautiful lakeside cabin that is still used by her family today!
The day began with Katie and her favorite girls getting ready (in animal onesies!) at this sweet cabin that holds so much history for her family! And just a few cabins over Patrick prepped for the day with his  friends! They both had a relaxing start to the day after a full week of hiking and hanging out with their loved ones in this off the grid destination!
The ceremony itself was set on the opposite side of the lake with beautiful flowers from The Flower Garage marking the alter. And just as we were about to begin a mist settled so beautifully over the lake! Katie and Patrick's ceremony was short and sweet with hand written vows to one another. And after the ceremony had ended, it was straight to the lodge to find some warmth before we headed back out for portraits!
Katie and Patrick knew they wanted to set aside plenty of time for portraits, and with a more intimate wedding (less than 50 guests) it was quite easy to do so! From the portraits to Famous Dave's BBQ for dinner, these two truly had a day that was all their own and I loved photographing every minute of it! Congratulations Katie and Patrick, so so happy for the two of you!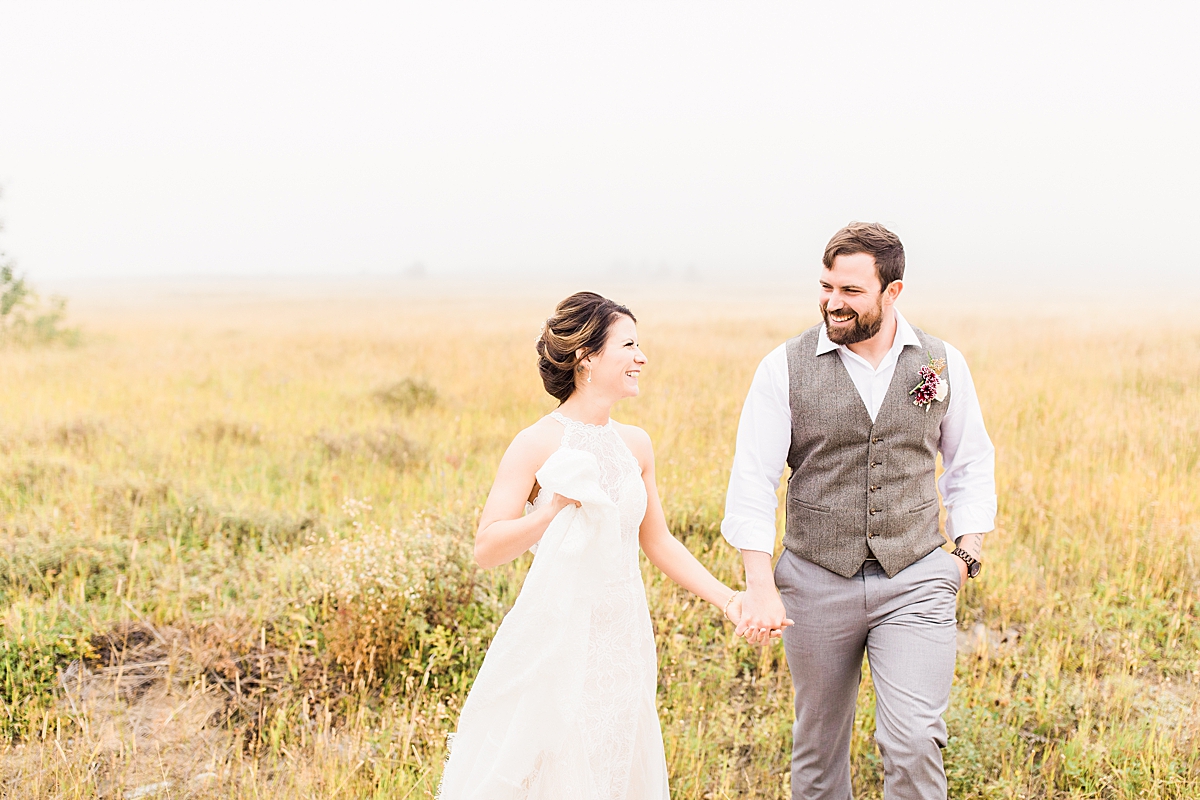 © Catherine Rhodes Photography 2019 | Lakeside Montana Wedding | Montana Wedding Photographer