To say we're excited to share this beautiful New Orleans Wedding day with you is a complete understatement! If you've followed my work, New Orleans has been a favorite destination for years! So when I met Kaylyn and Jerrett, two people head over heels in love with each other and New Orleans, I knew we were the perfect match!
Their day was set in the heart of Nola on Memorial Day weekend! And to our surprise, a Tropical Storm decided to make land fall the same weekend! But it's New Orleans, so laissez le bon temps rouler! We began the day at the beautiful Omni Royal New Orleans with Kaylyn and Jerrett getting ready with their family and friends! Our jaws hit the floor when we saw Kaylyn's gorgeous custom Wedding Dress by Lazaro! A first look with her bridesmaids and Dad, and then it was off to the Omni observatory deck  for the First Look!
As soon as we popped outside for Portraits in the French Quarter the rain started to fall! And when I say fall, I mean torrential down pour kind of fall! So we headed straight to The Jaxson a beautiful venue that sits along the river! Their ceremony moved indoors and was just beautiful! Vows were said, tears fell, and the two left as Mr. and Mrs.!
We were lucky and caught a break in the weather after the ceremony! We jumped at the opportunity to head back outdoors for portraits in the French Quarter! Then the reception kicked off at The Jaxson! The night was a blast with toasts, dancing, and one AMAZING Second line! If you've never experienced a New Orleans Second Line, you absolutely must! Imagine you, your new Mr or Mrs, all your family and friends, led by an amazing brass band down the streets of Nola! Yes, it was such an amazing day and we can't thank Kaylyn and Jerrett enough for letting us be a part of their New Orleans Wedding!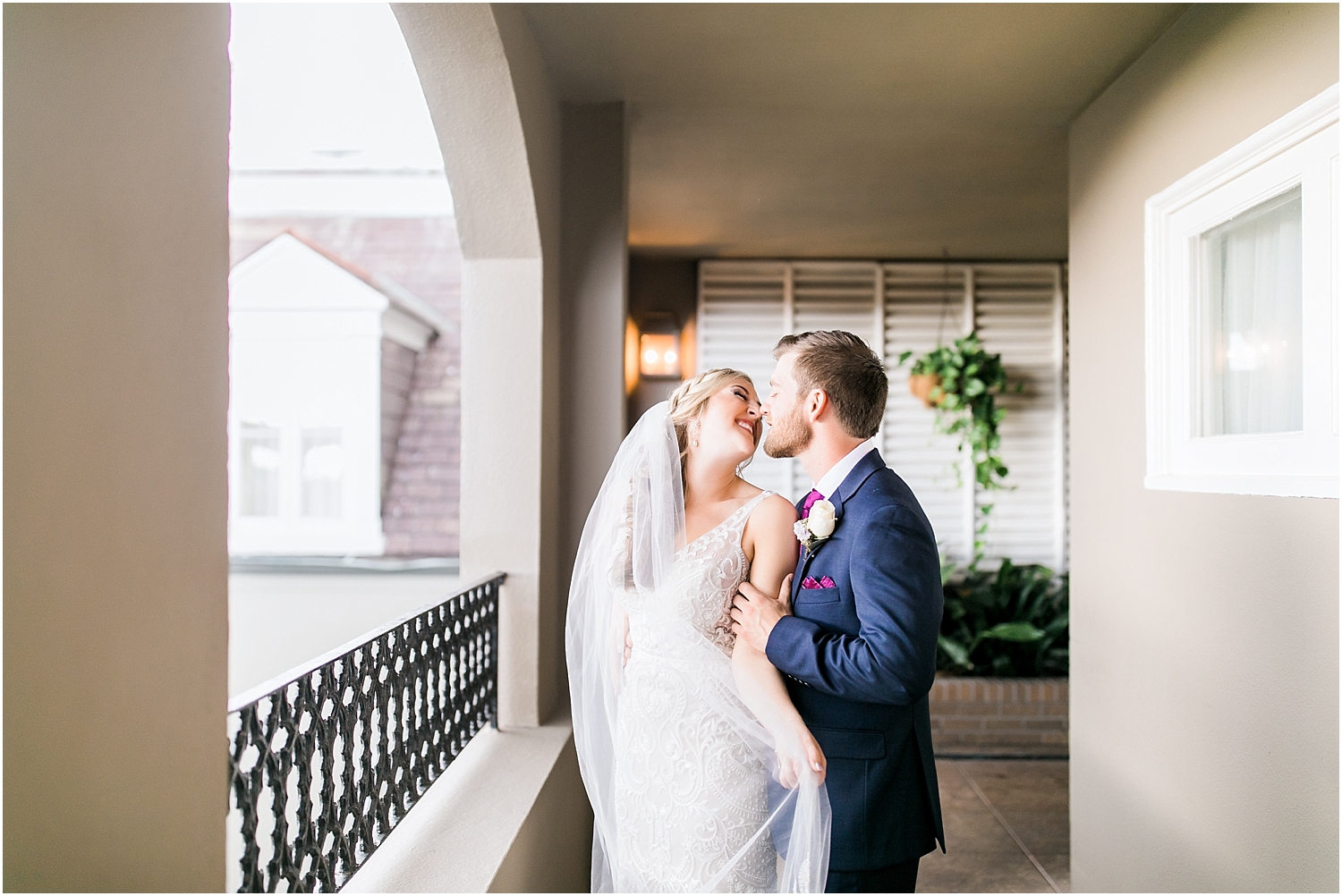 A Special Thanks to the Amazing Vendors Below :
Omni Royal New Orleans : Getting Ready Location
The Jaxson : Ceremony and Reception Venue
All About Events : Event Planning
Waning Moon Weddings  : Officiant
Beth's Flowers : Floral Design
The Royal Cakery : Cake Design
Troy Marks and No Idea Band : Band/Entertainment
Lazaro : Wedding Dress
© Catherine Rhodes Photography 2018 | New Orleans Wedding Day | Destination Wedding Photographer