We are so excited to share with you Lauren and Paul's beautiful Sorenson Estate Wedding! If there were ever a family who knew how to love, this would certainly be that family. So many happy tears were shed on this lovely day. Lauren began her day sharing sweet moments with her parents before seeing her Groom for the first time!
Lauren and Paul shared a beautiful First Look before heading into their Ketubah signing, a Jewish tradition that they were sure to include! At the ceremony, they had their friends build the Chuppah that Paul designed and built himself! These two could not have shared more beautiful vows before they were announced husband and wife!
After the ceremony, Lauren was thrilled to jump right into the Hora, another Jewish tradition that we personal LOVE! You can just see the joy in Lauren and Paul's faces as they danced with their closest family and friends! Along with dancing, Lauren's Father created a beautiful slideshow, all set to different songs, sharing the story of Lauren and Paul. Truly, this was a wonderful day with so many happy moments! Congratulations Lauren and Paul, we loved photographing your day and wish you two the most beautiful life together!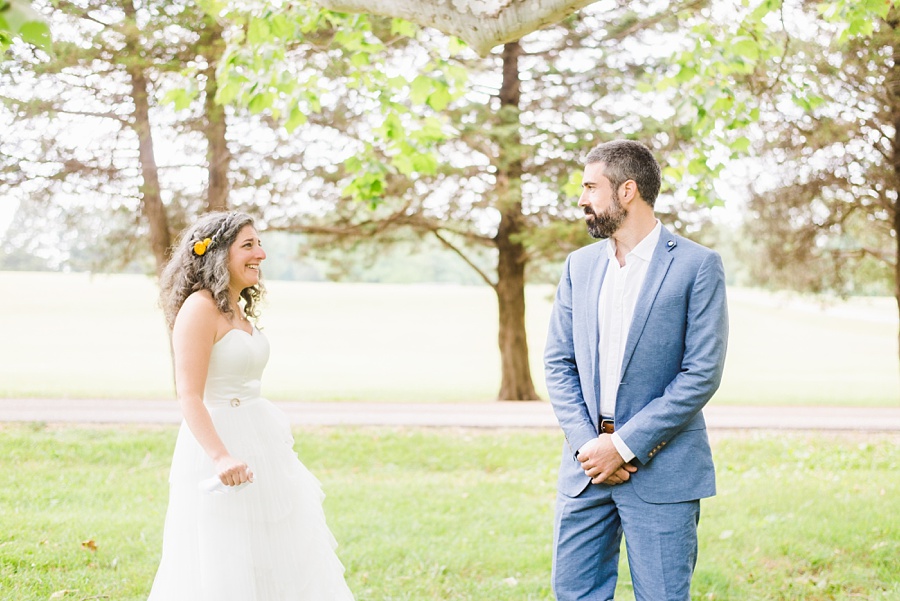 A special thanks to the vendors who helped create Lauren and Paul's day :
Sorenson Estate : Wedding Venue
Tiger Garden : Floral Design
The Strand : Hair and Makeup
Bleu Events and Catering : Catering
© Catherine Rhodes Photography 2017 | Sorenson Estate Wedding | Columbia Missouri Wedding Photography